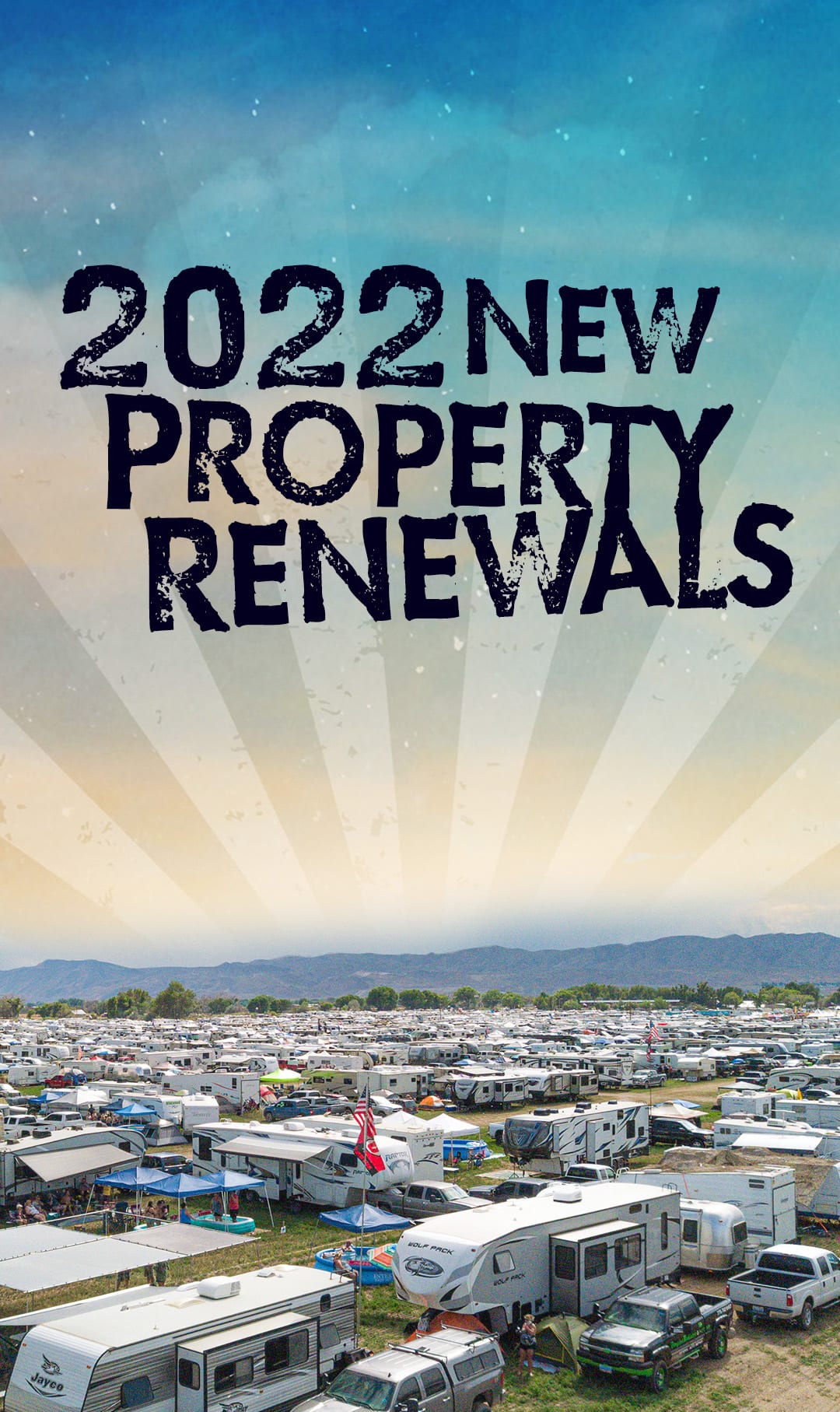 This is Pure Country on Pure Nevada Farmland in Yerington, Nevada
FINALLY, A PLACE WE CAN CALL HOME
160 ACRES, IT'S TIME TO BUILD
This is the beginning of the future.
And it means more experiences, more comfort, and much more country.
Welcome home, Nevada. It's all for you.
A NEW ERA BEGINS
What It Means for Your Festival Experience
160 ACRES OF PURE COUNTRY
In 2022, Night in the Country Nevada moves to its permanent home on a rural piece of farmland in Yerington, Nevada. This move means NITC can start building toward the future and a better festival experience for you. For the past two decades, NITC Nevada has taken place on land generously donated to us by our supporters. Due to the nature of this donated property, each year NITC has had to plan around other potential events, harvest season, and has had to build the festival from the ground up in a matter of days and had to tear it down just as quickly. The stages, CLUB 149, the VIP Tent, the Country Cabanas, the bars, and other key pieces of the festival are all erected from scratch. Power for sound and water for your pool all has to be brought in. Thanks to the same supporters who have allowed us to temporarily use their land, we now have a permanent place to call home, and that means we can invest in infrastructure and experiences for festivalgoers. That includes streamlining Camp Check-In, creating easier access to the campgrounds, and building new daytime events. With our new home, we are free to build out the property specifically for NITC.
All 160 acres of our new home is flat which means all the campsites will be a prime spot. It is also more remote and further removed from the big city lights. The views are more sweeping and the sky itself feels bigger. It is true Pure Country.
Our dreams for you and our new home are big. Every year we plan on building new elements to NITC. It's going to take some time, but we are never going to stop working to create a better festival experience for you. Welcome home, Nevada. We can't wait to get started.
THE RENEWAL PERIOD FOR 2022 HAS ENDED

PASSES & CAMPSITES
FOR 2022 GO ON SALE TO THE PUBLIC
AUGUST 23, 2021
QUESTIONS
If you have any questions, please don't hesitate to reach out!
Night in the Country
8am-5pm (Pacific)
Monday thru Friday
1-775-463-5114
nevada@nightinthecountry.org
NIGHT IN THE COUNTRY RETURNS