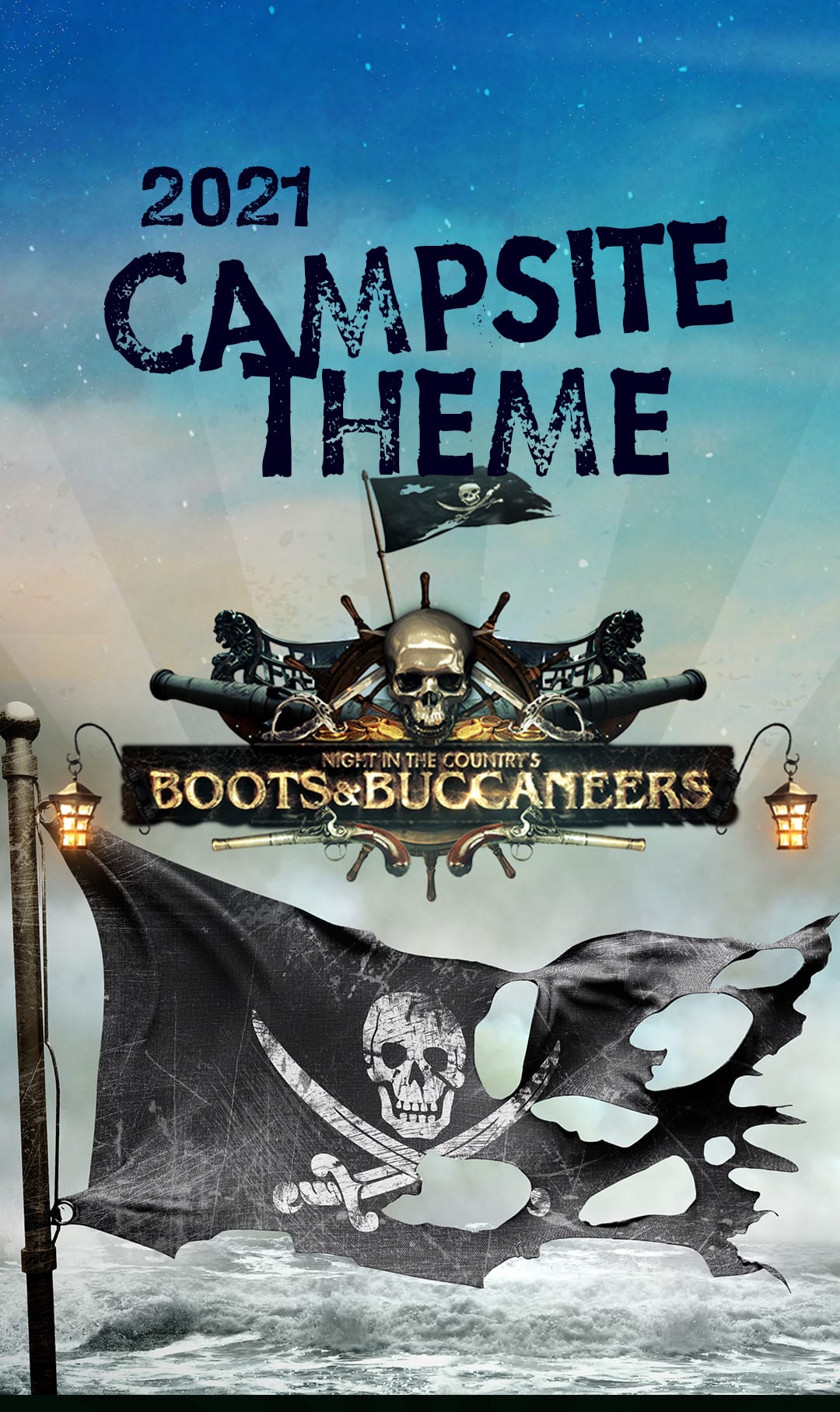 This is Pure Country on Pure Nevada Farmland in Yerington, Nevada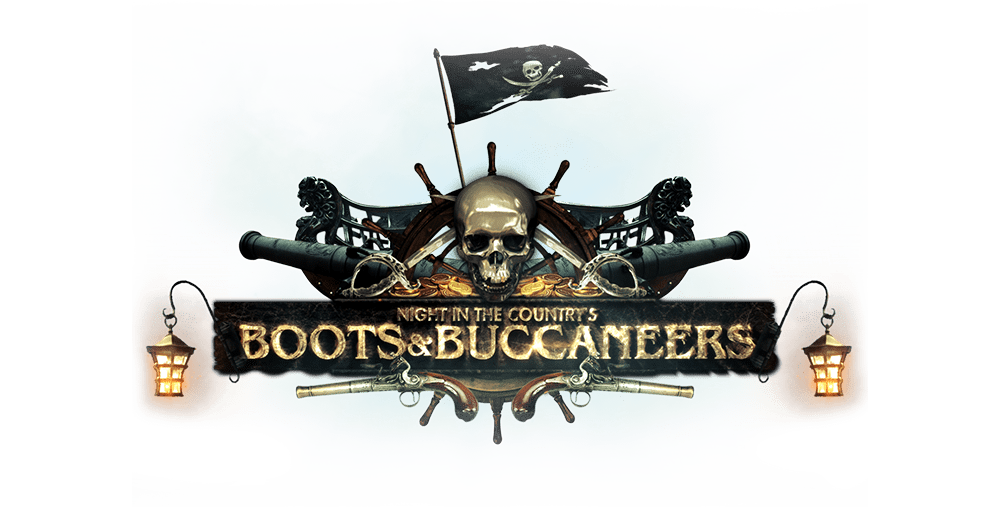 THE TIDE TURNS
WITH THE 2021 CAMPSITE THEME
Avaste ye! Yer Night in the Country 2021 campsite theme is Boots & Buccaneers. This is more than hoisting a Jolly Roger. Nay! This is a brand new interactive experience. We'll be running themed contests all the way up to NITC 2021 for yer chance to win some loot. And at the festival, x marks the spot in our first-ever scavenger hunt. Whether ye be salt or landlubber, everyone has a chance to win some booty. So gather ye hearties… this turns the tide on your campsite experience.
Scavenger Hunt Details Coming Soon!
Campsite Theme Decoration Prizes:
1st Place: Two VIP Passes & One Campsite
2nd Place: Two Superfan Passes
3rd Place: Two General Admission Passes
To enter, upload 4 pictures of your campsite on Instagram. Make sure you tag Night in the Country's Instagram account, @nightinthecountry, and include the hashtags #nitcbootsandbuccaneers and #contestentry. To be eligible, you must include your campsite number and your campsite's name in your post. All entries must be posted by 11 a.m. on Saturday, July 24th.
Note: We can only receive your entry if we can see your Instagram posts.  Please make sure your Instagram account is set to public. Winners will be chosen by a NITC committee. If your campsite wins, we'll message you via Instagram. Only the person who registered the campsite is eligible to win.