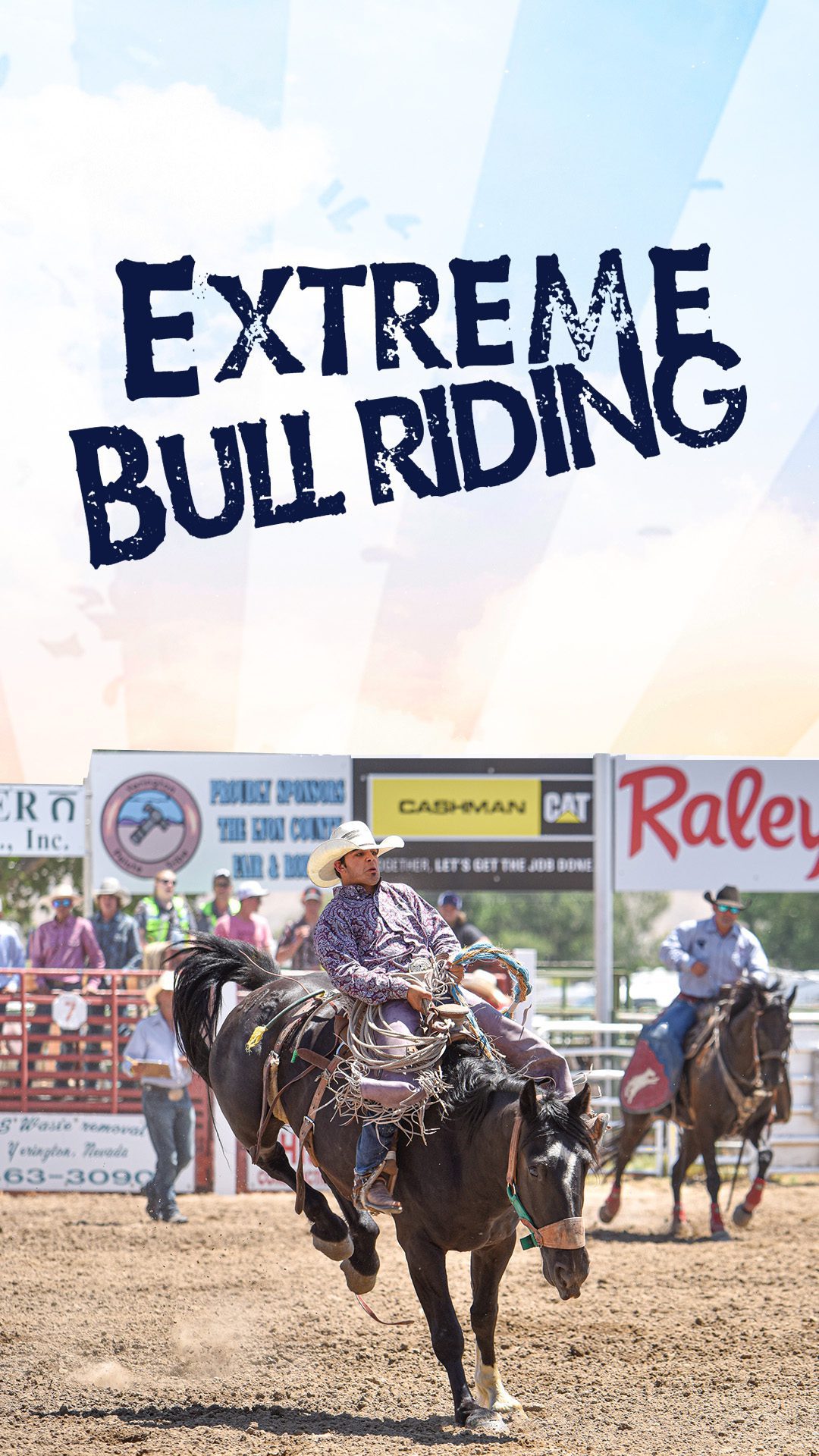 Pure Country music in the middle of Pure Nevada Farmland in Yerington, Nevada.
EXTREME BULL RIDING
SATURDAY
NOON
A bucking good time! We're kickin' up your pure country experience with Extreme Bull Riding! Brought to you by the Circle P Rodeo Company, you'll see 24 Bull Riders mastering the sport, plus ten rowdy Bronc Riders showing off what they can do.
Opening Ceremony starts at 12:00 p.m.
Happy Hour! Discounted drinks during Extreme Bull Riding
AVOID THE LINES! Pre-purchased Extreme Bull Riding wristbands will be available for pick-up at South Will Call starting Thursday.