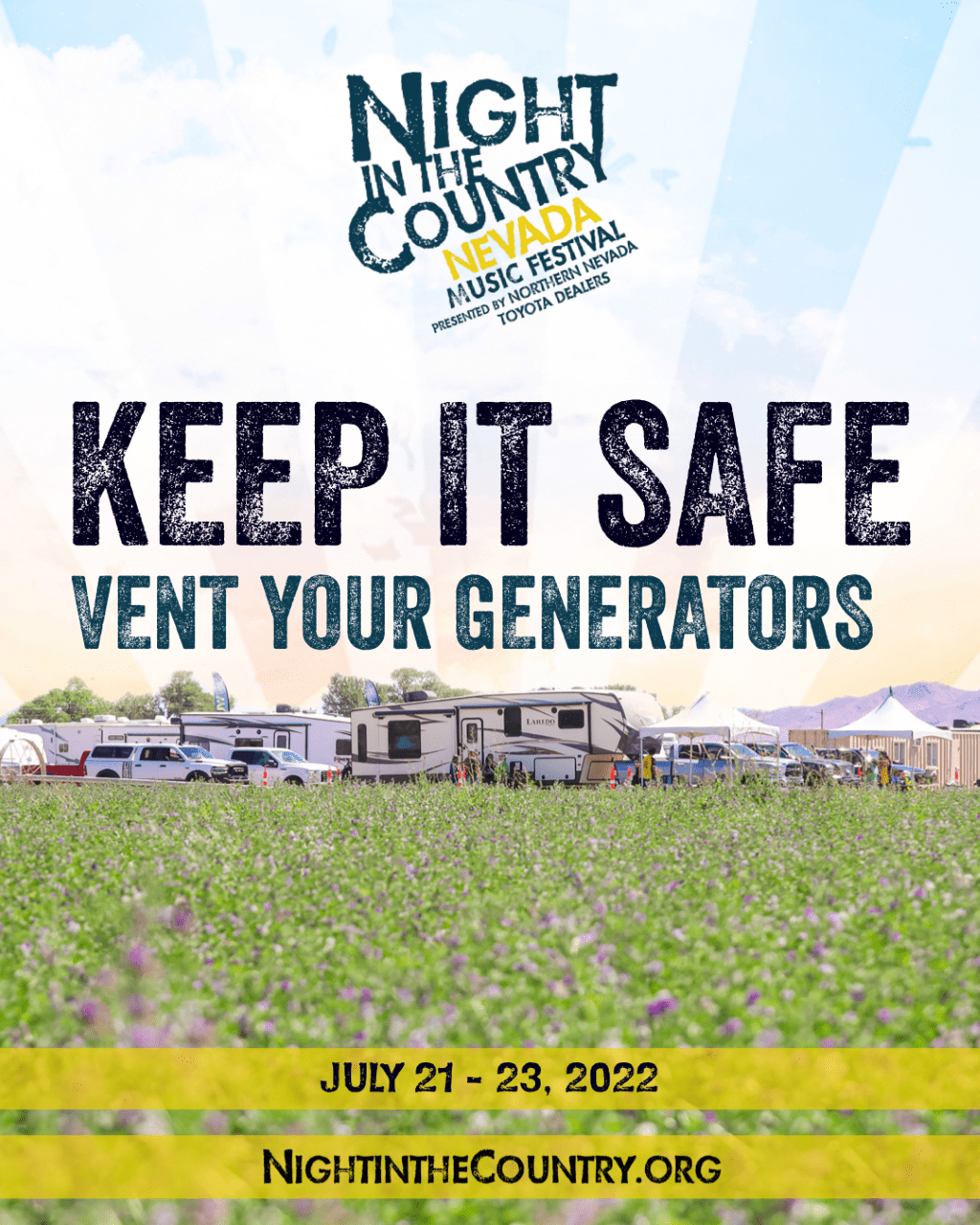 VENT YOUR GENERATORS
All generators must be properly vented away from sleeping units including tents and RVs. Generators must be separated from tents by a minimum of 20 feet. If you have an onboard generator, consider buying a generator exhaust kit to route the CO2 out of your own and surrounding campsites LIKE THIS ONE. Please ensure that your RV is equipped with a working carbon monoxide detector.
COMPOUND SAFETY
Are you and your crew livin' it up together in the campgrounds? These are some of the best and safest ways to set up your compound for the festival. Please note that if you create a common space in the center, you need to allow for emergency access to that area.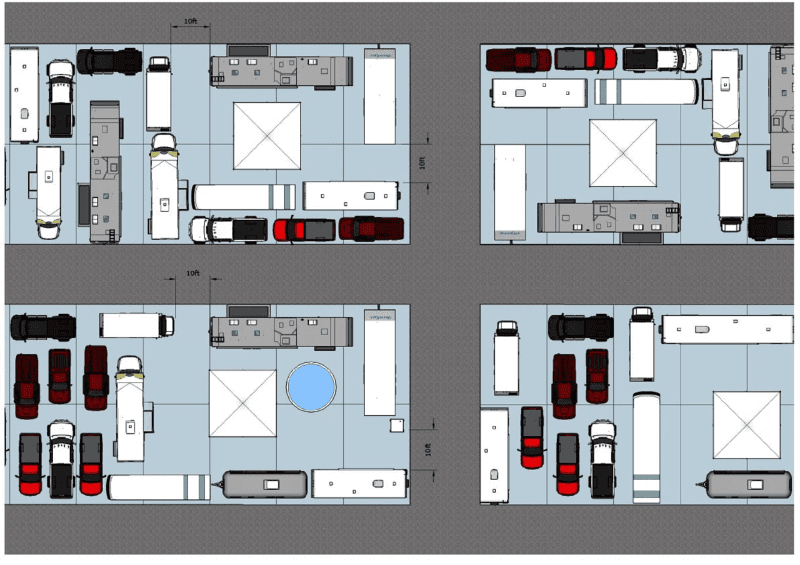 DON'T SPARK A FIRE

Please make sure your vehicles are in tip top shape and your trailers and RVs are hitched up correctly before heading home from Night in the Country Nevada. Our region is in the middle of an intense drought. It's dry out there, and even the smallest spark can ignite a fire.