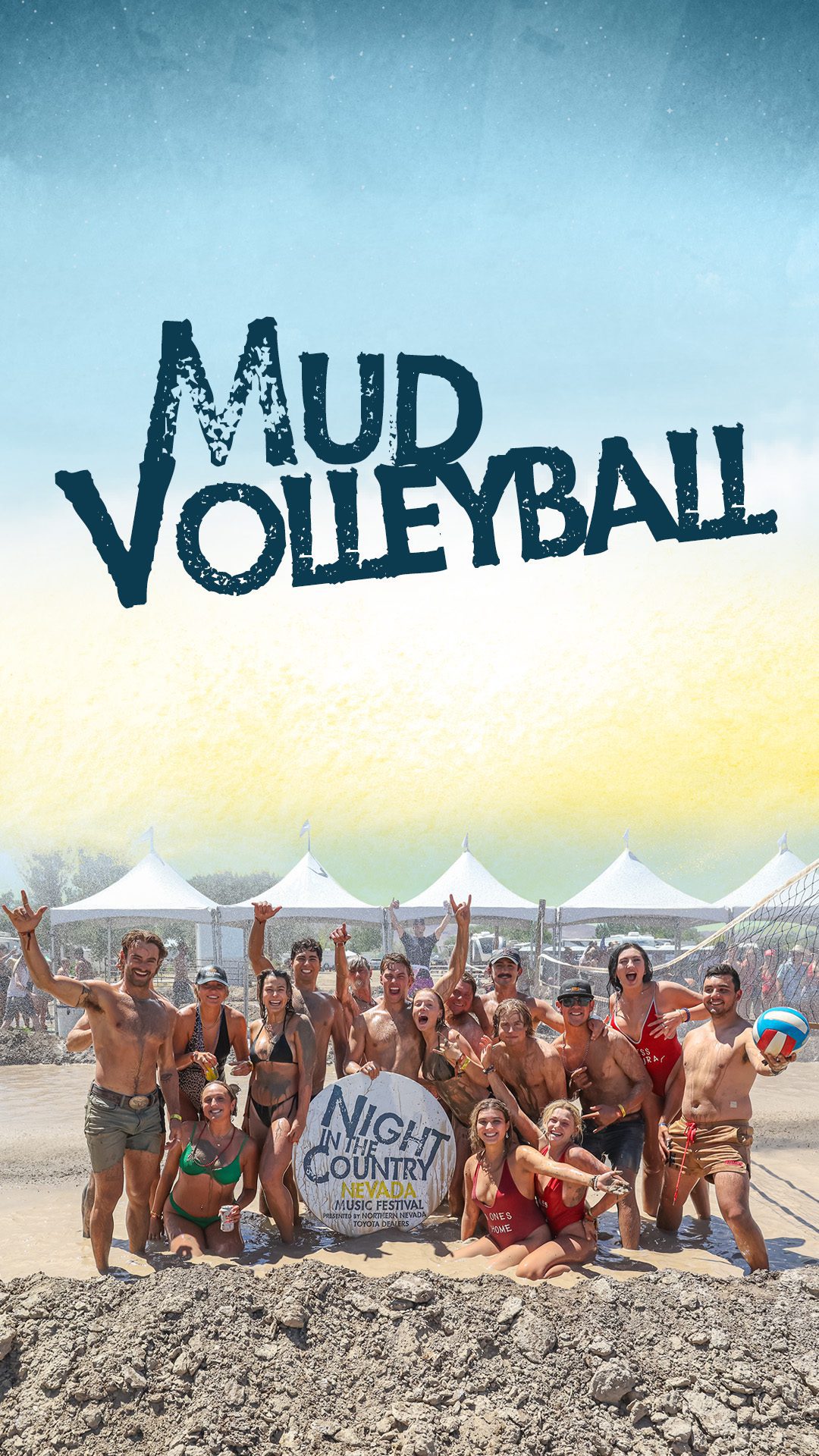 Away from the big city lights, the Night in the Country experience transforms the quiet farming town of Yerington, Nevada into a country music destination.
YOUR FIRST STEPS ON THE GRANGE
MUD VOLLEYBALL
Whenever You Want, All Weekend Long
The Night and the Country grounds features four free-to-play mud volleyball courts. We provide the balls, the courts, and the mud. All you need is some friends who are ready to get dirty.