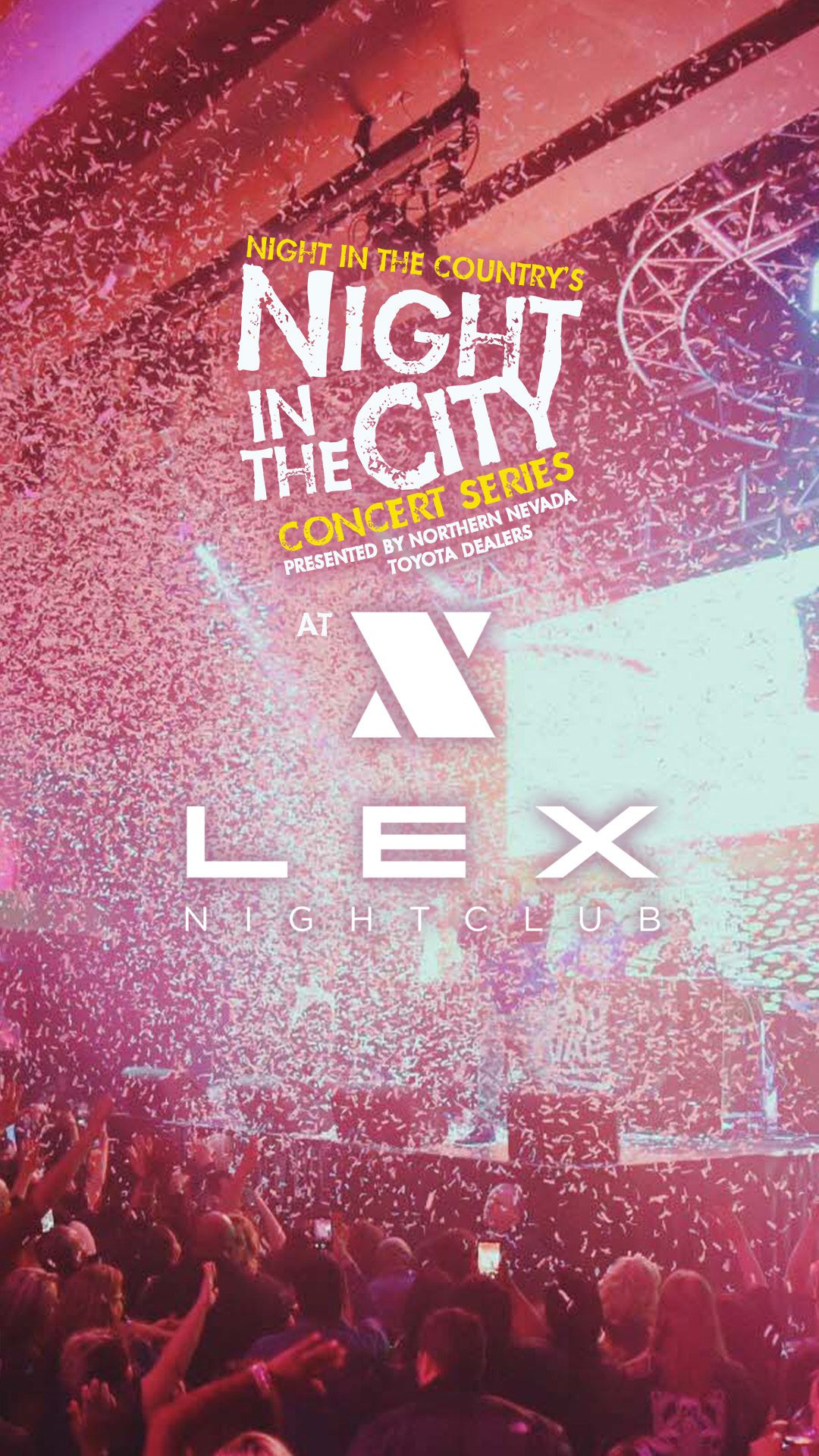 This is Pure Country.  This is Pure Nevada.
NIGHT IN THE CITY 
WESTERN NIGHTS AT LEX
Night in the Country is kickin' up Reno's country music scene with the Night in the Country Concert Series! All year long, we're bringing you artists for must-see performances you won't find anywhere else in Northern Nevada. Night in the City puts a spotlight on a wide range of country music genres and styles to expand your country horizons. This is Pure Country in the Biggest Little City.
*Must be 21 or older
*Cowboy hats, ball caps, boots, and western wear is allowed and encouraged
presented by

LEX NIGHTCLUB
THE PREMIER NIGHTCLUB IN NORTHERN NEVADA
The pinnacle of a series of more than $40 million in renovations, additions and remodels that Grand Sierra Resort and Casino has made since 2012, LEX Nightclub is an unprecedented nightlife venue in Northern Nevada, rivaling the country's top nightlife venues in Las Vegas, Los Angeles, Miami and New York.
Outfitted with the state-of-the-art lighting and sound systems, luxurious VIP table settings and a glass dance floor above the water feature, LEX Nightclub is the place to be and be seen. At an impressive 25,000 square feet and hosting top DJs and performers, LEX Nightclub has redefined nightlife in Northern Nevada.
LEX NIGHTCLUB
Grand Sierra Resort
2500 E. 2nd Street
Reno, NV 89595